Customer Testimonials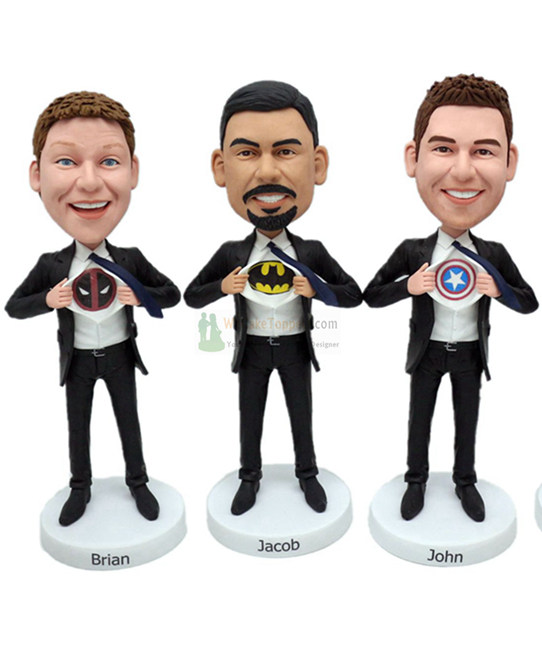 By Ruth Principe, from United States
This turned out ADORABLE - this is the photo of us on the beach at the wedding and I will write another review with the picture of the cake topper - - they paid so much attention to the photos I sent and the corrections I asked for - my dog has only one eye and they replicated her PERFECTLY! Start to finish this was an amazing experience - the detail and communication and photos of the progress throughout was fantastic. It also arrived 4 days earlier than expected! This is a great way to personalize your day - don't think twice DO IT!
Date Added: 10/28/2019
---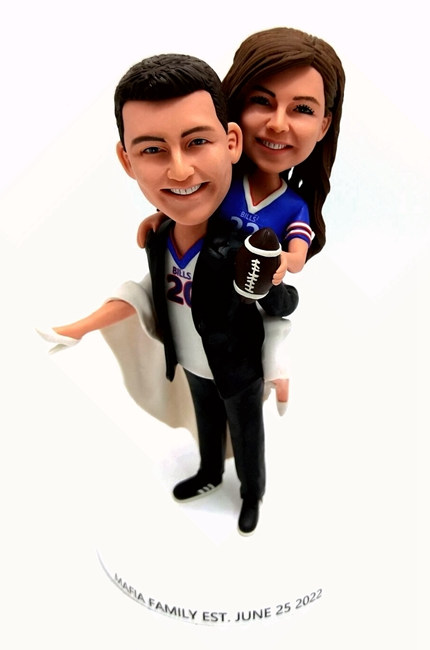 By Kimberly reich, from United States
I cannot recommend Daisy Lau and WeCakeToppers enough! I ordered a custom cake topper for my daughter's wedding on December 8, 2019. Throughout the process, Ms. Lau worked to not only meet my expectations, but exceed them. Daisy is very detail oriented and committed to delivering a high quality product – she even worked diligently to recapture and recreate the couple's dog for them, a special surprise they are not expecting. Initially, I thought our cake topper would be a "nice touch" to my daughter's wedding cake, now, because of Daisy and WeCakeToppers, it is going to be the "crowning glory and my daughter and son-in-law will have a special memento to remind them of their special day. Superb piece of work! Kimberly Reich - from United States
Date Added: 08/27/2019
---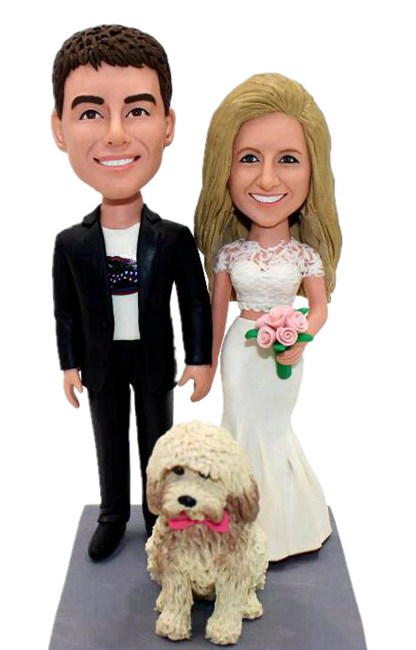 By Jamie D'Agostino, from United States
I worked with Daisy to create this custom design for my friends wedding. The bride had an idea and wanted to find a cake topper with an umpire waving the bride in safe as she was sliding into home. I took that idea and found Wecaketoppers to create a customized topper for them! It turned out great and I was also able to get it expedited to make sure they got it in time for the wedding— it was two weeks away when I contacted them and I got it in a little over a week! The best part was the bride and groom's reaction when they saw it. They loved it and have received so many comments about how cool it is and how much it looks like them. Thank you so much for helping me bring her vision to fruition! What a great, memorable gift! Daisy was awesome to work with!
Date Added: 07/13/2019
---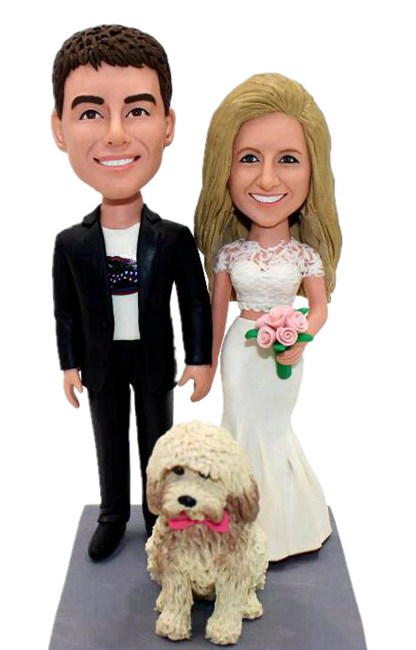 By Kathy DeJesus, from United States
We absolutely love our final product! The support I received from Daisy was amazing & the details added to my cake topper were beyond what I expected. Thank you so much for everything!
Date Added: 07/12/2019
---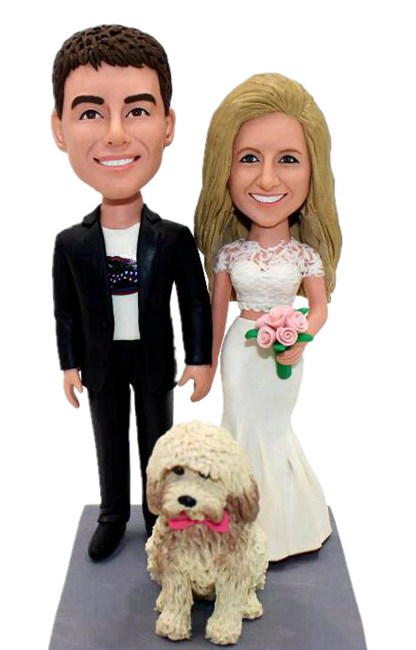 By Laura Larson, from United States
I just got my cake topper and I honestly could not be happier with how it came out! They included all the details I could have wanted, down the design of the custom shoes my fiance wears to hockey games. My rep Daisy was friendly and professional and turned this around very quickly. She sent me updates and photo proofs throughout the process so that I knew how it was coming along. I honestly can't wait to see this topper on top of my wedding cake and plan to keep this on display in my home after the wedding too. I couldn't be happier.
Date Added: 07/12/2019
---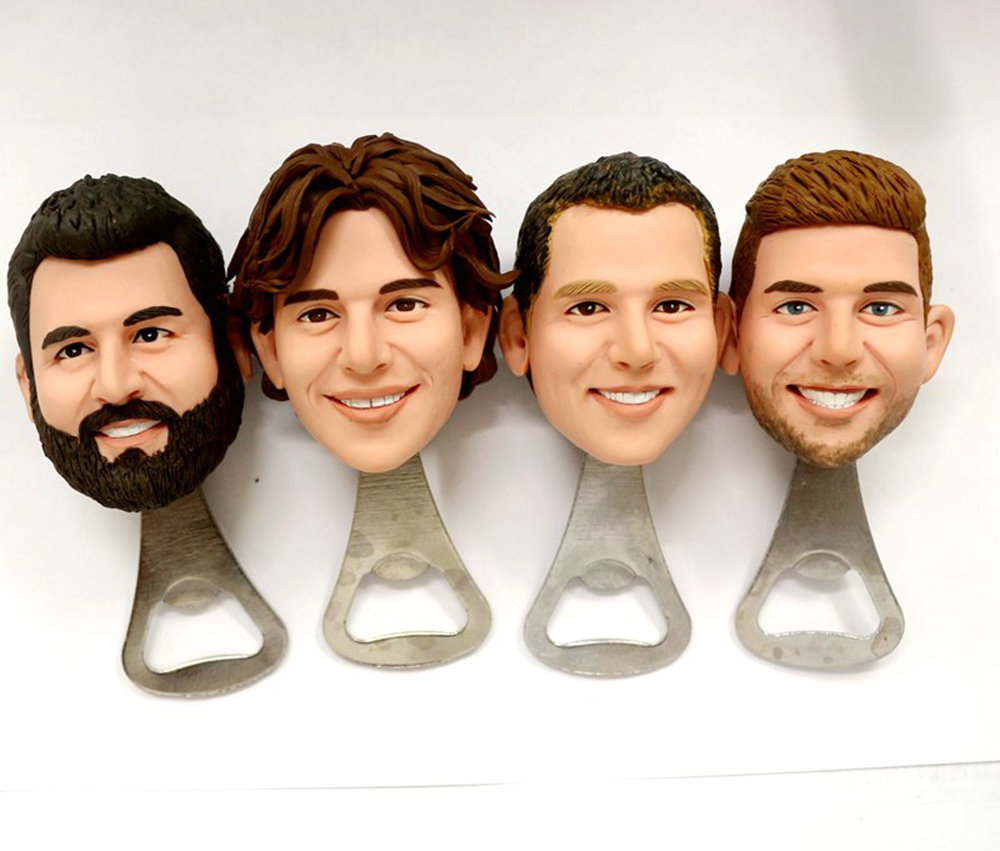 By Brian Gardner, from United States
Daisy was the service rep I was dealing with and anytime I had a question, she responded in a timely manner. I love my cake topper, it turns out awesome! I will tell everyone I know about this company!   
Date Added: 05/17/2019
---
By Joselyn Sivila, from United States
I absolutely loved my creation! It was a wedding present and my friends were just amazed!! Best gift ever
Date Added: 05/17/2019
---
By ALLISON MOSS, from United States
This place is amazing!!! They answered all my questions and designed my cake topper exactly as I had requested. They work wonderfully one on one with you. Thank you for the wonderful cake topper. I can't wait to put it on top of my wedding cake!
Date Added: 04/24/2019
---