Customer Testimonials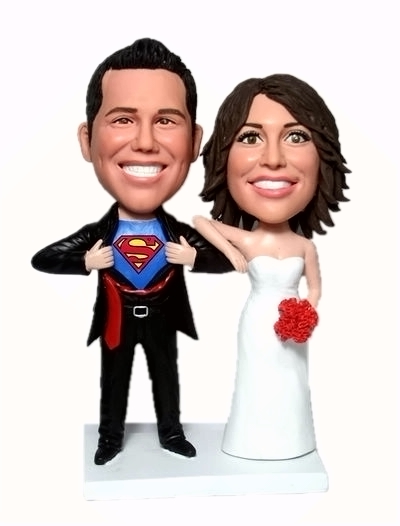 By Jamie Morales, from United States
Everything was perfect and any changes I requested were always made! Love it!
Date Added: 07/31/2015
---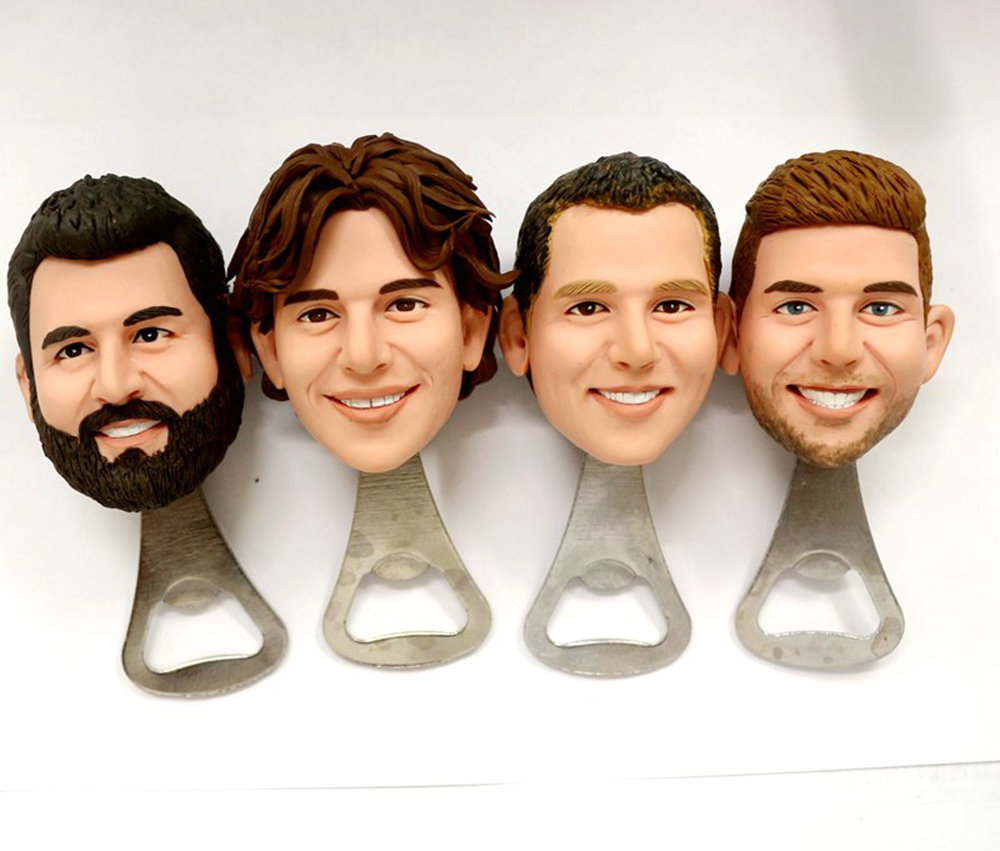 By Alison Sit, from United States
Very efficient and professional in creating gorgeous cake toppers! Highly recommend. THANK YOU.
Date Added: 07/31/2015
---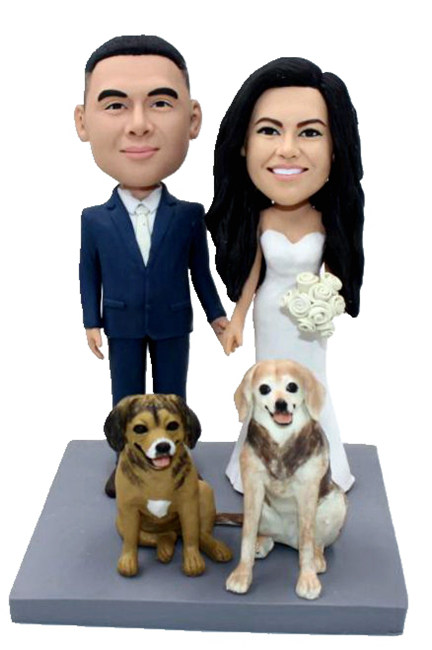 By Sara Good, from United States
We are so in love with our cake topper! They did a FANTASTIC job replicating my fiancé and I along with our two dogs. I was amazed at the attention to detail these dolls had! The entire cake topper was done within days of me sending them my pictures and it shipped to southern California from Hong Kong within 3-4 days. Amazing quality and amazing service! Definitely worth the price and I'd order from them 1000 more times! We look forward to keeping this cake topper as a wedding keepsake and I know our guests will get a kick out of it!
Date Added: 07/31/2015
---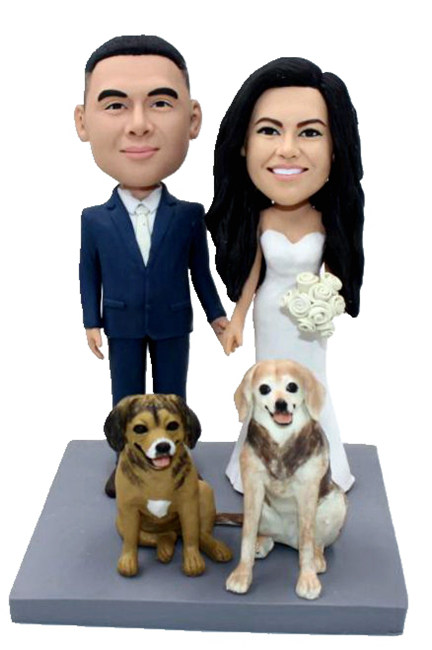 By Holly Middleton, from United States
These were an absolute hit at our wedding. People seriously could not stop laughing and taking pictures of them. The quality is really great and not only was it a wonderful addition to our wedding, it is now a wonderful addition to our living room as a beautiful keepsake. The seller was also wonderful to work with. After we had already sent the pictures we decided to change the tie color and there was no problem getting them to change it for us. If you want something awesome and memorable for you wedding, I highly recommend these.
Date Added: 07/31/2015
---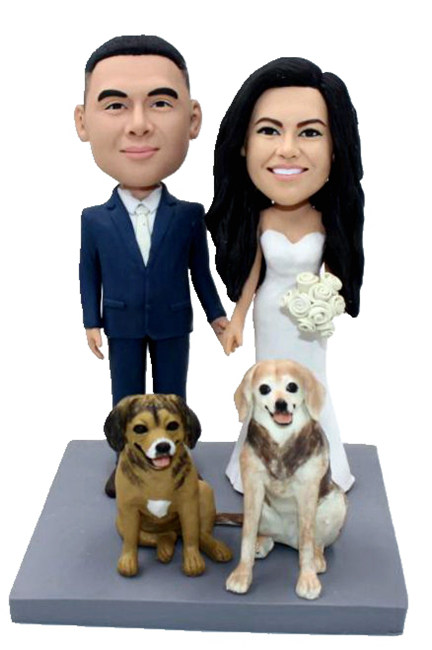 By Liz Gilbreath, from United States
I'm so glad I went with this company. The cake topper turned out beautifully and they worked with me every step of the way. The hat unfortunately fell off as soon as I opened the package but the seller did their best to package it safely. I can't wait to order another!
Date Added: 07/31/2015
---
By Michelle Stuart, from United States
LOVED our topper!!! It was a huge hit at our wedding and people couldn't stop looking at it and commenting on it. Wecaketoppers rep Daisy was wonderful to work with and it was received quicker than expected. I'm so happy we decided to go with this rather than the typical cake topper and something we would toss out after. This is going on a shelf for display forever! Thank you!!!
Date Added: 07/31/2015
---
By Anna Freud, from United States
Excellent customer service. Quick communication and super fast shipping. I highly recommend getting your cake toppers from Wecaketoppers. My fiance and I look so much like the dolls!
Date Added: 07/31/2015
---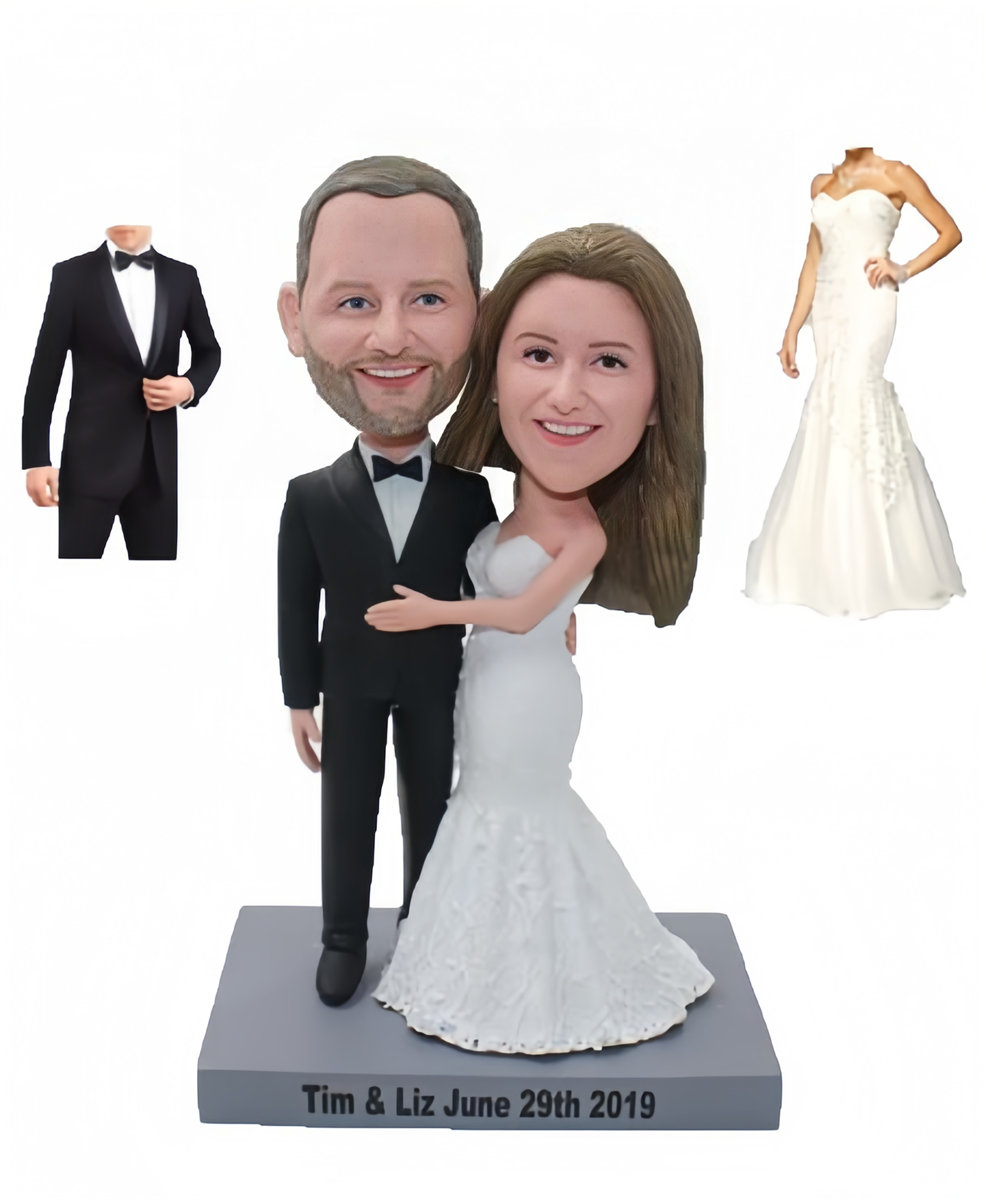 By Diana Huynh, from United States
Very interactive process. Daisy has wonderful communications skills and pays close attention to detail and makes sure you are 100% satisfied with your experience and purchase. Definitely will purchase from again! I LOVE MY CUSTOM WEDDING CAKE TOPPER!!!
Date Added: 07/31/2015
---