Customer Testimonials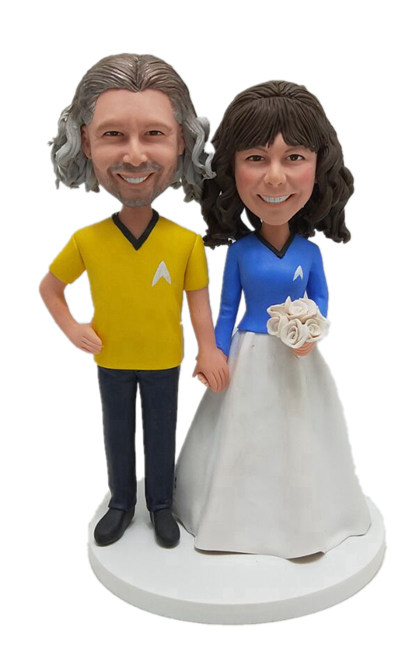 By Magdalena Umana, from United States
Absolutely in love! Throwing a surprise retirement party for my father and they made my cake topper to the T especially with all the details in his uniform. The service was exceptional, they were consistent with communicating with me in regards to any amendments to my cake topper and were very patient. If I didn't respond right away they were persistent in contacting me again to make sure I got exactly what I wanted. I can't they you guys enough.
Date Added: 04/20/2022
---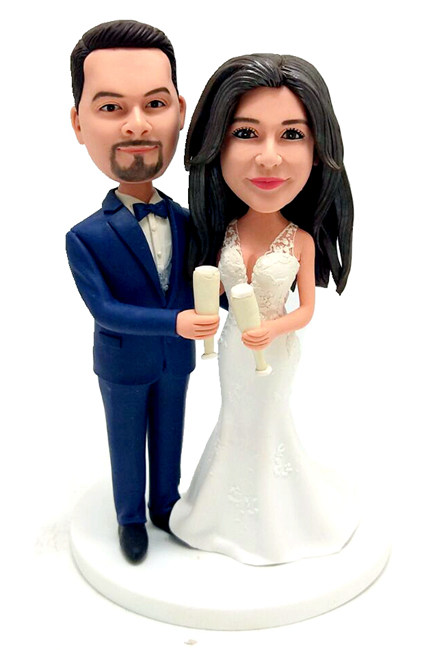 By Kristen Blessman, from United States
Exceptional and beautiful and on time. I am very pleased!!
Date Added: 10/27/2021
---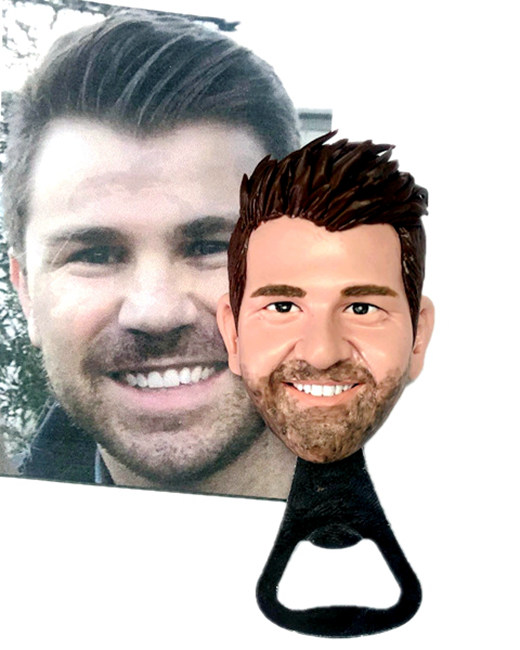 By Oscar Vargas, from United States
Thank you so much for this information. I just want to say that I absolutely love the work you've done, and I really appreciate how fast your shipping was. I received the item quickly and safely. You guys do amazing work. Thanks again for an amazing job, and I hope you have a great day!
Date Added: 04/14/2021
---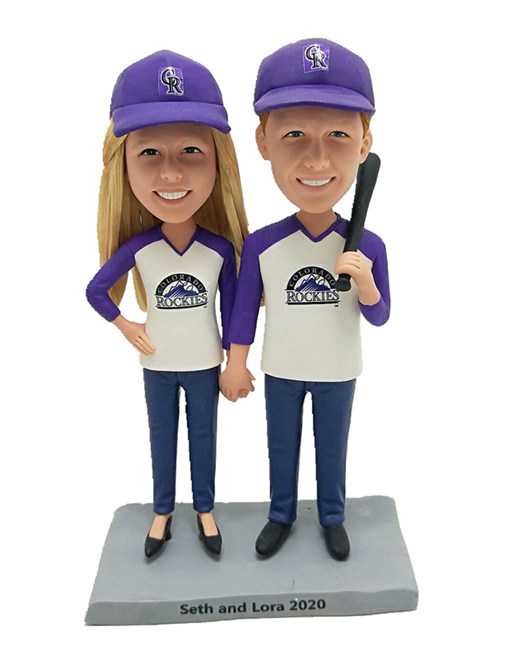 By Stasha Robinson, from United States
Thank you so much for our custom cake topper!! We absolutely love it! I think our guests are going to get a kick out of it. Keep up the great work and customer service. I'll definitely recommed Wecaketoppers to our friends!
Date Added: 12/31/2020
---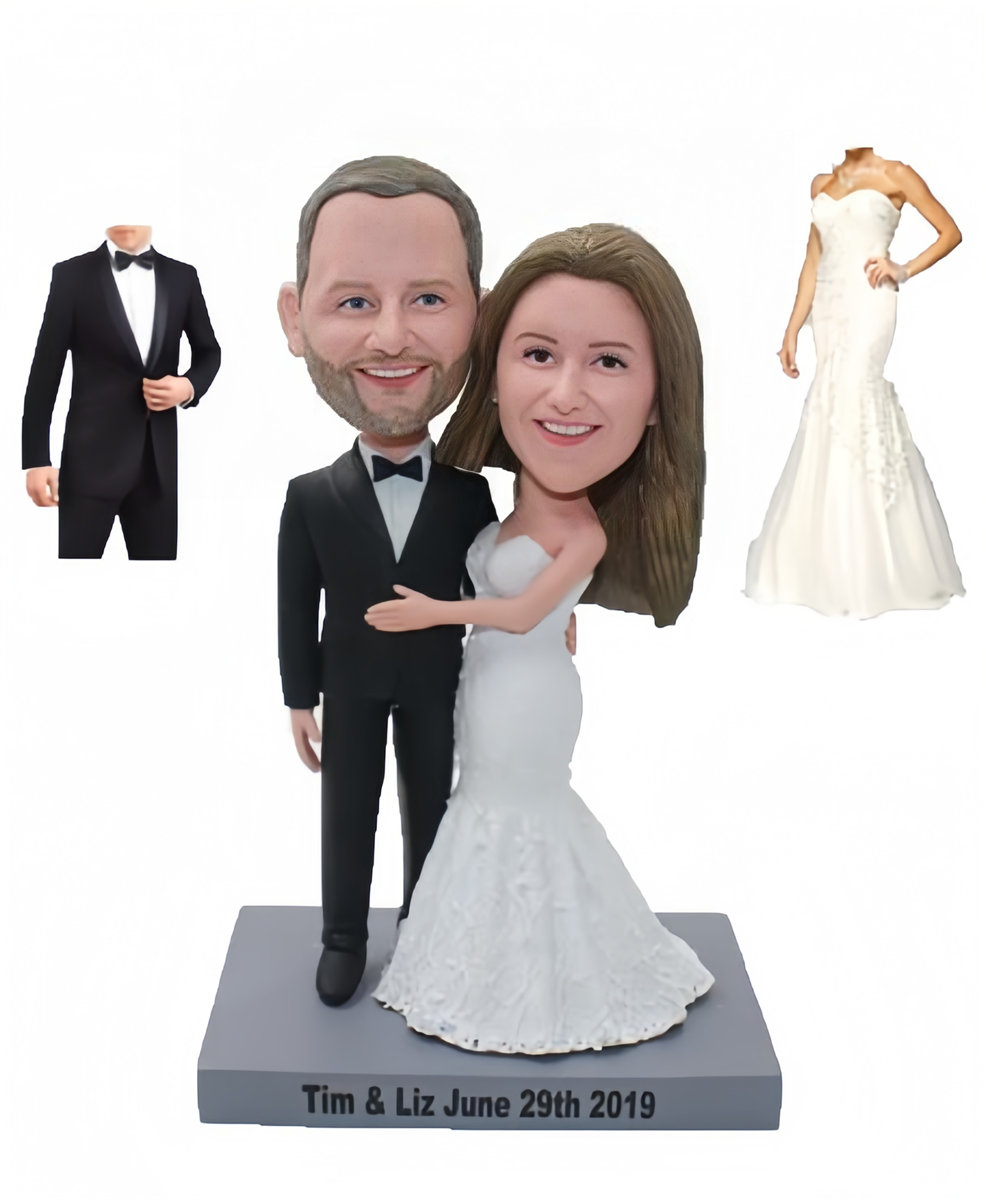 By Felicia Lukman, from United States
Just wanted to let you know that the package just arrived! It's perfect! I really love the final product! Thank you so much for everything.. I will definitely refer your store to all of my friends who's looking for a cake topper!
Date Added: 10/26/2020
---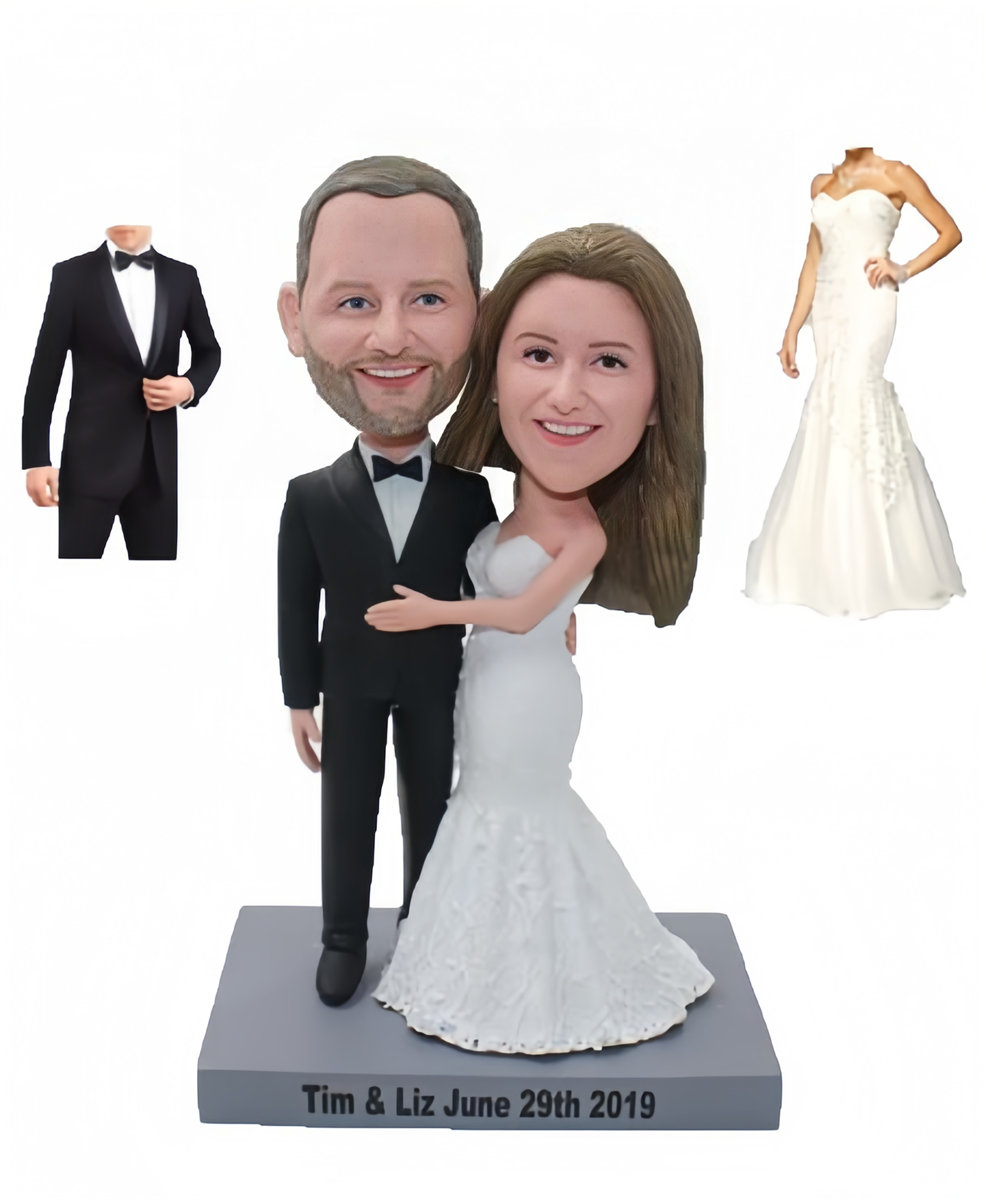 By Diane Stirk, from United States
Hi Cindy! The cake topper arrived today and I absolutely love it! You are a talented individual!!!! My son and his soon to be bride are going to love this and will cherish it for years to come! I am amazed at how detailed the outfits were - especially the bride's dress - it was perfection! Thank you! Thank you!
Date Added: 08/26/2020
---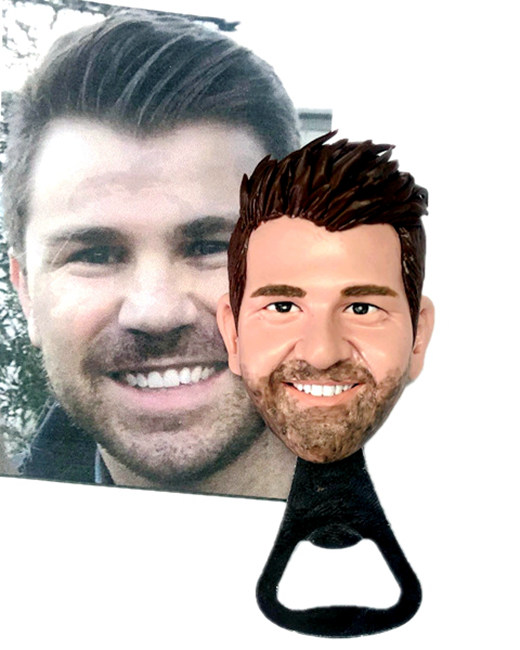 By Angie Marrion, from United States
OMG, you guys are AWESOME!!!!! I LOVE my cake topper! It's perfect!! I cannot wait to see the cake topper! My son and soon to be daughter-in-law will certainly LOVE it! The tattoos are AWESOME and the details are just amazing! This will definitely be a piece everyone will be talking about at the reception!
Date Added: 11/08/2019
---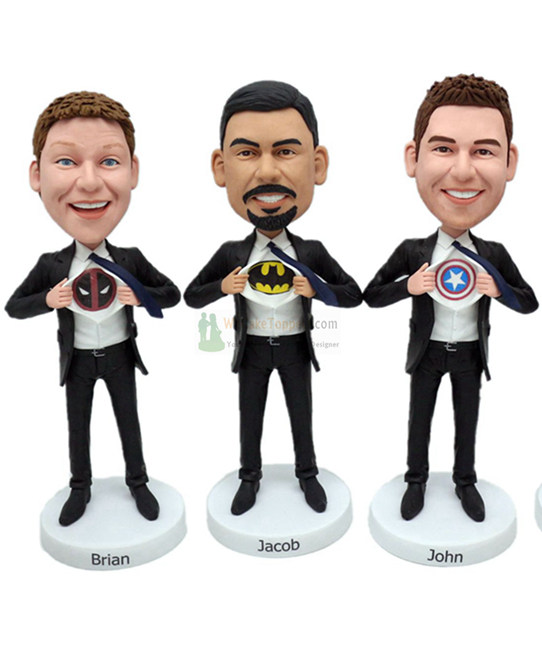 By Ruth Principe, from United States
This turned out ADORABLE - this is the photo of us on the beach at the wedding and I will write another review with the picture of the cake topper - - they paid so much attention to the photos I sent and the corrections I asked for - my dog has only one eye and they replicated her PERFECTLY! Start to finish this was an amazing experience - the detail and communication and photos of the progress throughout was fantastic. It also arrived 4 days earlier than expected! This is a great way to personalize your day - don't think twice DO IT!
Date Added: 10/28/2019
---