Customer Testimonials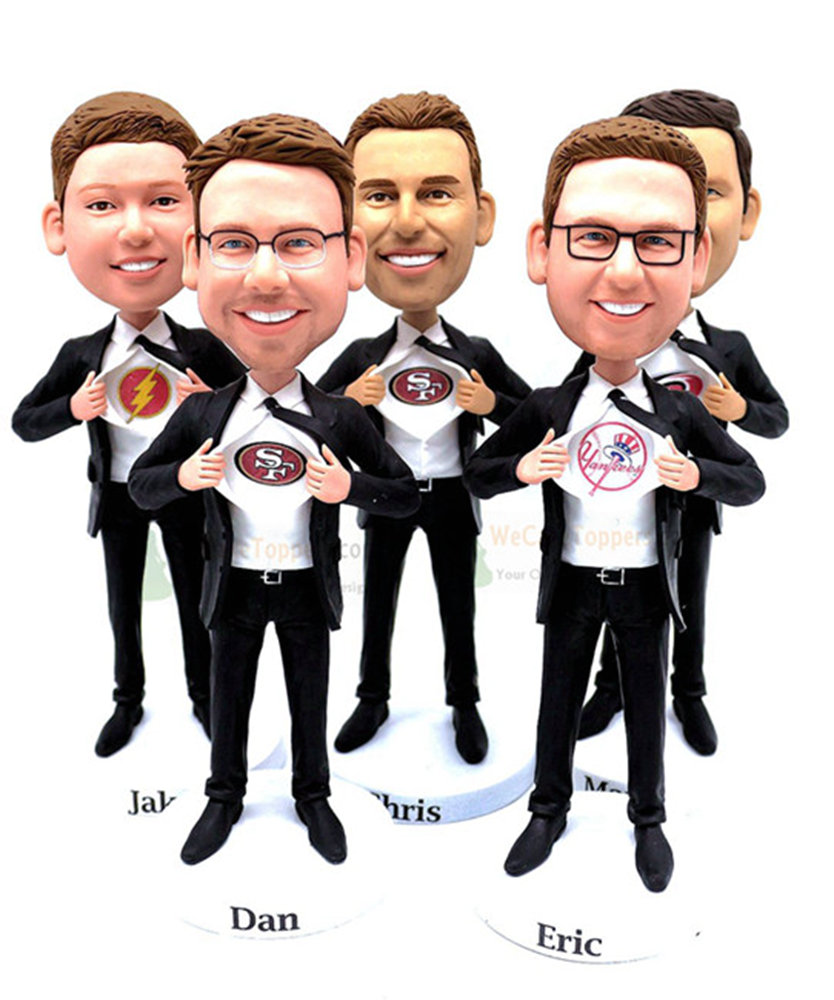 By Lauren Tucci, from United States
The cake topper shipped fast and looked just like us. This is a high quality clay figurine and not a cheap plastic bobble head. We have ours displayed in our living room. Other couples who saw it at the wedding now want them too. Highly recommended.
Date Added: 08/04/2015
---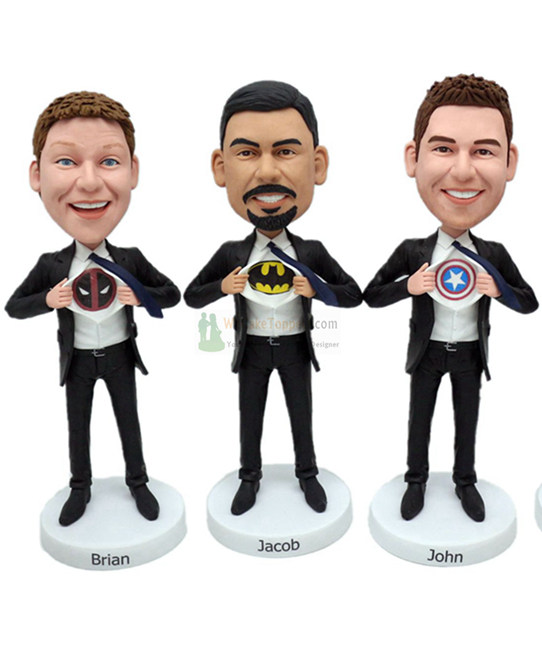 By Shannon Worley, from United States
Amazing doesn\'t even begin to explain how this turned out!! I cannot wait to see this on top of our cake. Overall experience was a breeze, great communication by seller and very fast processing time for something customized. Thank you so much!
Date Added: 07/31/2015
---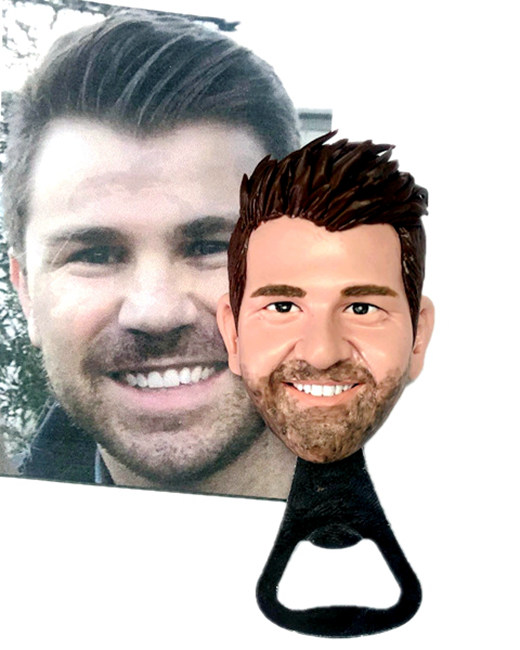 By Amy Schultz, from United States
This item was a major hit at our wedding! It was a surprise for my husband; he was blown away. All of our guests got a kick out of it too and several people asked where they could order one. The design process was quick & personal, with a 24-hour email turnaround (the toppers are made in Hong Kong). The design team wrote back and forth several times to get the details just right and they were willing to accomodate special requests such as putting my hair in pigtails and adding a teeny tiny ladybug to my hat to mimic our original photo. I figured the novelty of seeing ourselves in wedding clothes would wear off, so instead I chose a picture that was meaningful to us, with a custom pose and wildly colorful clothes and they did a terrific job of bringing the moment to life! We bought a glass dome separately to preserve it.
Date Added: 07/31/2015
---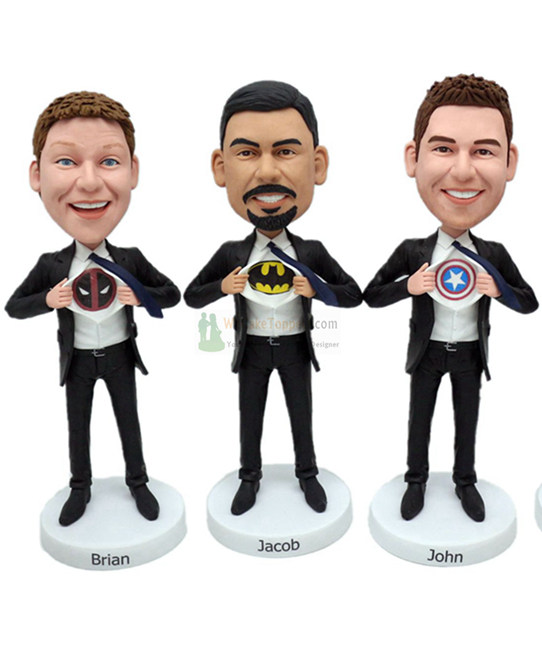 By Brian Latorre, from United States
Very satisfied with cake topper. It looked so realistic. The arrival time was just as seller stated and arrived in perfect condition (well packaged). I'm going to get another one done soon.
Date Added: 07/31/2015
---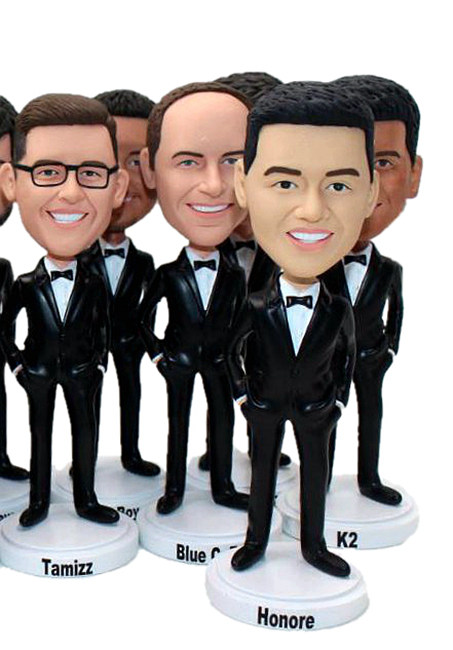 By Sarah Hu, from United States
The process was very quick and seamless! I received excellent communication throughout the creating process. I am very happy with our cake topper and cannot wait to use it. It is VERY delicate.
Date Added: 07/31/2015
---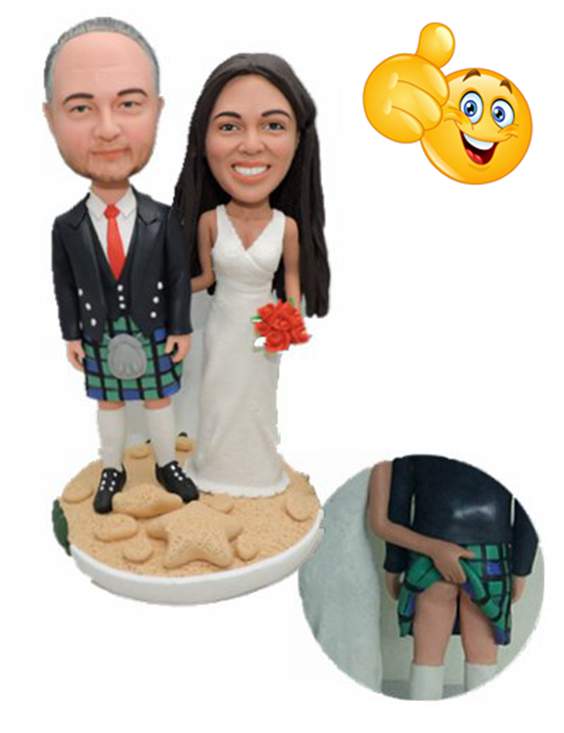 By Eric Wachter, from United States
We really enjoyed our custom cake toppers. Very good likeness, especially with our two dogs. Everyone at the reception loved the topper and it was all anyone could talk about! Feedback with Wecaketoppers was very prompt. We did a couple of revisions, and I was happy with the final product. I was a little afraid of how it would take to ship from Hong Kong to Missouri, but it was much quicker than I expected. Would definitely recommend.
Date Added: 07/31/2015
---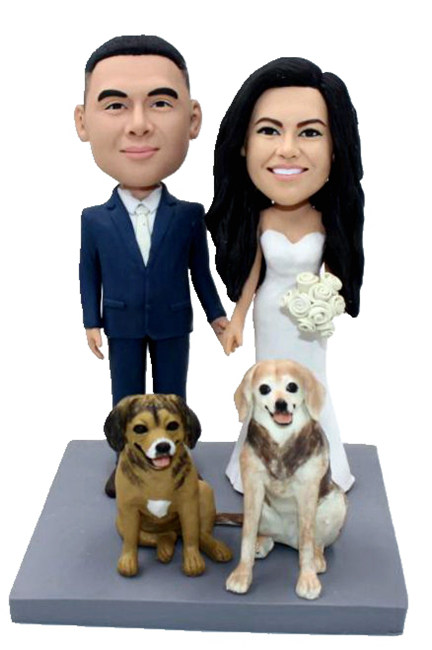 By Kimberly Bailey, from United States
e are so pleased with our cake topper! We love it and everyone that has seen it is amazed at how awesome it looks. Can not wait for it to be on display on our cake at our wedding! Very easy to work with and exactly what we wanted for our customization! Couldn't be happier!
Date Added: 07/31/2015
---
By Anita Tom, from United States
Very cute finished product. Communication was fast and clear. The base of the topper had some dust and fingerprints, not very clean looking since it is white but overall cute topper.
Date Added: 07/31/2015
---